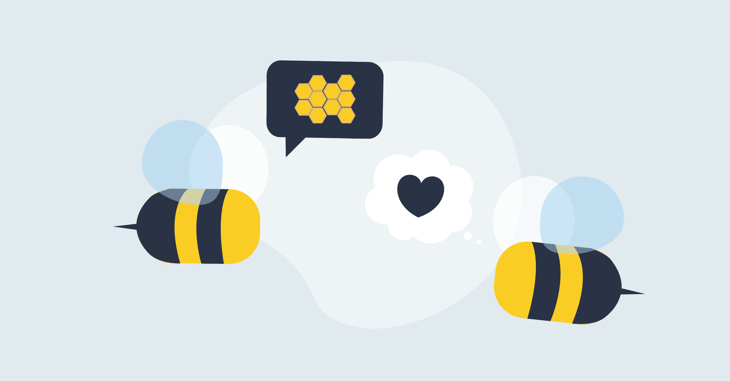 In today's world of online research and social media platforms, your target audience has a mind-boggling number of choices.
Whatever it is you're selling, people are a simple Google search away from finding your competitor - it doesn't matter if we're talking about complex SaaS solutions for invoicing and book-keeping, backend solutions for e-commerce sellers, or top-quality cat and dog food.
In both B2C and B2B, people are swamped with promotional messages:
- Youtube videos are an endless stream of 15-second bits interrupted by ads,


- Social media platforms are a carousel of promotional posts and copywriting gimmicks,


- Even Google searches are an exercise in scrolling past paid placements.

The problem with all of this is that consumers don't believe any of it anymore.
Everyone's in on the fact that brand messages and ads are transactional in nature - it's the company saying "we're showing/telling you this because we want you to buy something from us".
Naturally, people are resistant to that.
According to a recent Edelman Brand Trust Survey, nearly two-thirds of consumers don't trust most of the brands they do business with.
However, they do trust other people, especially those whom they view as their peers:
That's where employee advocacy comes in!
Employee advocacy is defined as the promotion of an organisation - its brand and its products and services - by its employees.
It is especially important today when employees are connected to more people than ever thanks to social media platforms.
In our employee advocacy guide, you will learn:
What is employee advocacy,
Why is employee advocacy important,
How to get your employees to buy into your advocacy program,
7 must-have features of employee advocacy platforms
5 real-life examples of social employee advocacy campaigns,
How to reward your employee advocates,
How to measure the success of your employee advocacy program.
So instead of spending money on ads that no one believes anyway, use your most valuable asset - your employees - to raise brand awareness and spread the word about your offers, company culture, and any news that you might have.
Download Ambassify's Ultimate Guide to Employee Advocacy, and learn how to transform your rank and file employees into brand advocates. Work with those advocates to expand your social media reach, cut advertising costs, and create new revenue streams!