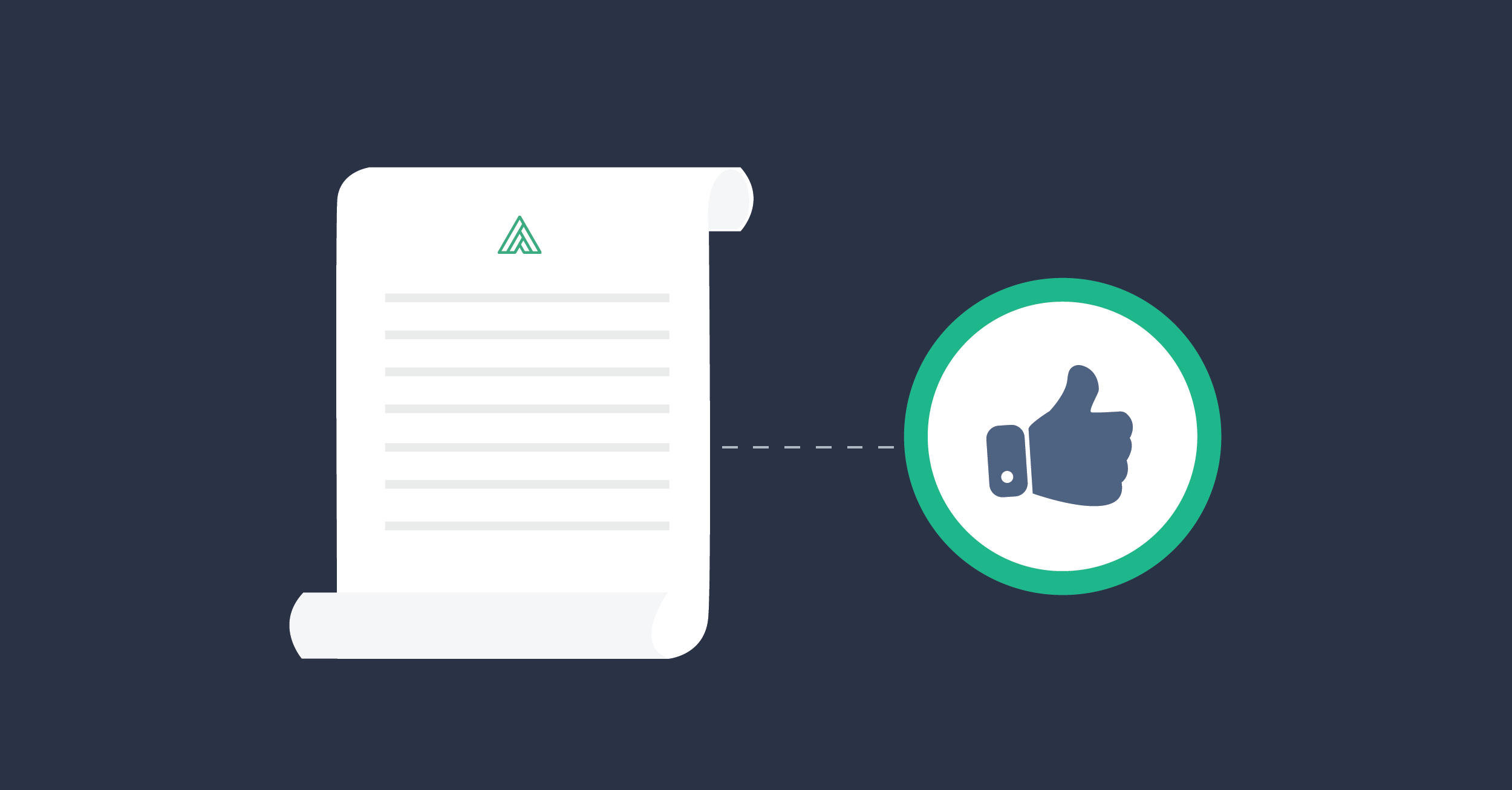 In 2018, Hootsuite surveyed more than 9,000 B2B and B2C companies from developed countries and found that more than 90% of them use social media to increase their visibility, strengthen their brand, and drive revenues up.
A lot of these companies encourage their employees to participate in social media activities.
This helps them accomplish three important things:
increase organic reach and access to new audiences;
strengthen employee advocacy and grows the employer brand;
increase trustworthiness by connecting the brand to its people.
However, this also means that companies need to come up with a social media policy for employees. That way, employees are not left in the dark, and they know what's expected of them and how to best represent their company's interests on social platforms.
What's a Social Media Policy for Employees?
A social media policy for employees is a living, breathing document that sets the guidelines for social media interactions. It mostly covers corporate use but will often incorporate some common sense principles that employees need to adhere to when interacting from their personal accounts.
We call it a living document because, to be effective, it needs to stay current and accessible.
Social media platforms evolve and change all the time so this document needs to be able to do the same. Our recommendation is to keep things simple and straightforward. Don't focus on specific platforms but, instead, create interaction and communication guidelines that are clear to both social media managers and new hires.
If you want your employees to help build on your social media success, you need to design a policy that encourages them to become brand champions. This means that your policy is more than just a list of "don'ts" - it's a clear and detailed document that outlines responsibilities and promotes participation.
Not sure how to do it?
We'll share our 5 tips that will help you get started but first, let's take a look at the benefits you stand to reap when you implement a comprehensive set of social media guidelines.
How a Comprehensive Social Media Policy Can Help Strengthen Your Employer Brand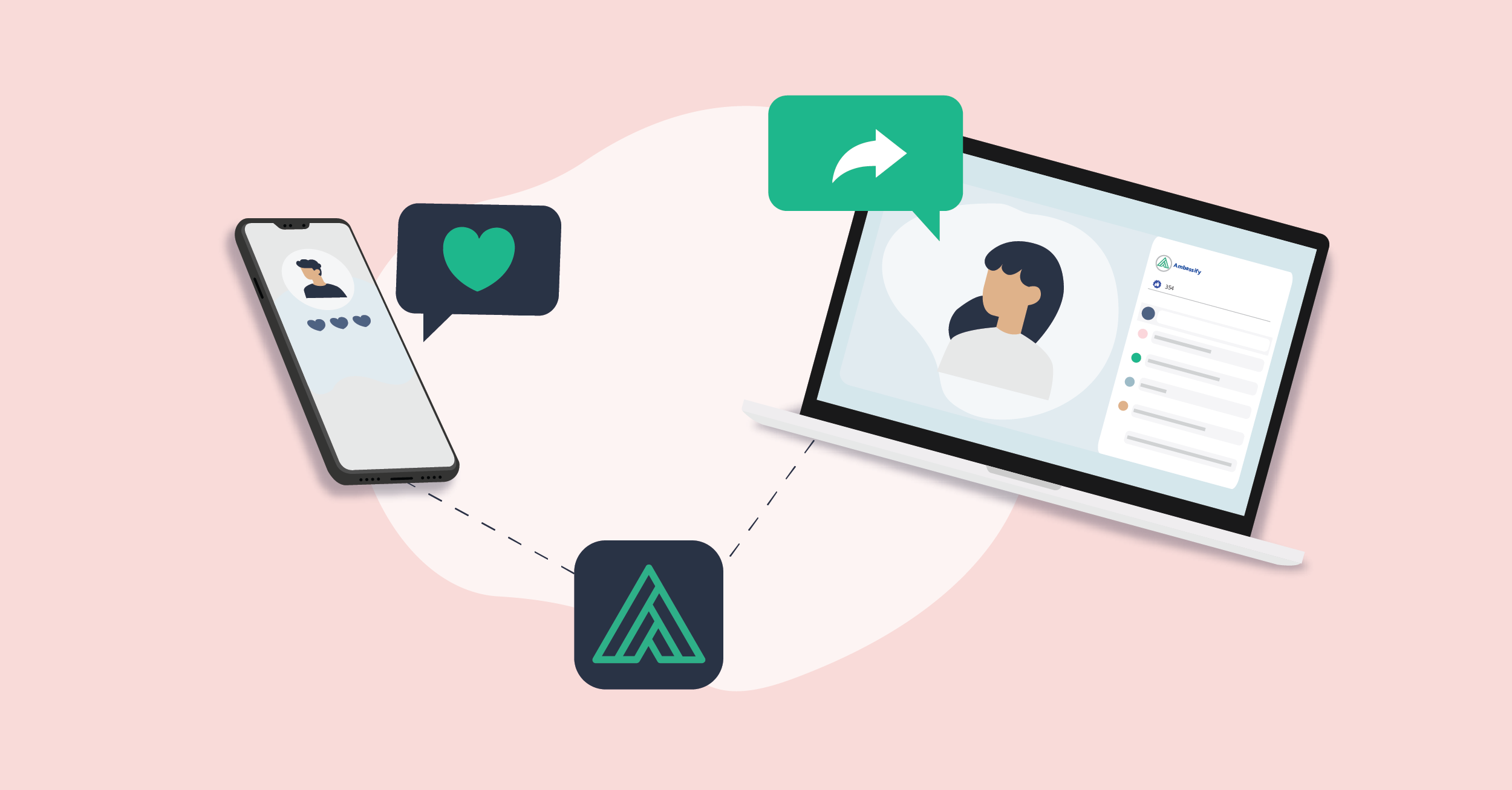 A well-crafted social media policy is a must for companies that habitually ask their employees to participate in conversations on social networking sites.
The more obvious benefits of having one include:
preventing security breaches;
staying in compliance with laws and regulations;
maintaining consistent brand identity across channels;
empowering employees to engage in advocacy;
allowing for timely and appropriate response in crisis situations.
However, one benefit we don't hear about too much is the positive impact that a social media policy can have on your employer brand.
This benefit is two-fold:
an opportunity to set yourself apart from competitors - social media is a big part of people's lives these days so it's natural that employees don't like guessing where their company stands on it. A non-restrictive policy encourages participation and involvement, and can go a long way when it comes to signalling how much individuality and transparency are valued in the company. Most millennial and Gen-Z employees will think twice about working for a company that stifles their natural communications outlet so it's a good idea to advertise that, yes, you do have some rules but you also acknowledge that spending time on social networks can be good for the business (and for mental health in the workplace).

an opportunity to tell employees how they can go above and beyond - while you don't want (and really can't) demand advocacy from your employees, you can use your social media guidelines as an opportunity to set expectations. You can have a whole section on how to share content on different platforms, and stress which content gets prioritised (for employer branding purposes, this would be employee stories, company culture stories, open positions, and similar). Additionally, you can mention your employee advocacy solution here, and use the policy as a springboard to get people to sign up.
Want to know more about employer branding? Check out our Ultimate Guide to Employer Branding and learn how to position your company as the most attractive place to work in your industry!
5 Things to Focus on When Creating a Social Media Policy for Employees
Now that we've cleared up the definition and the benefits, let's take a look at how you can design a truly comprehensive and clear social media policy for employees - one that will help you to quickly collect on all the good things that come with it!
Define Social Media Roles and Responsibilities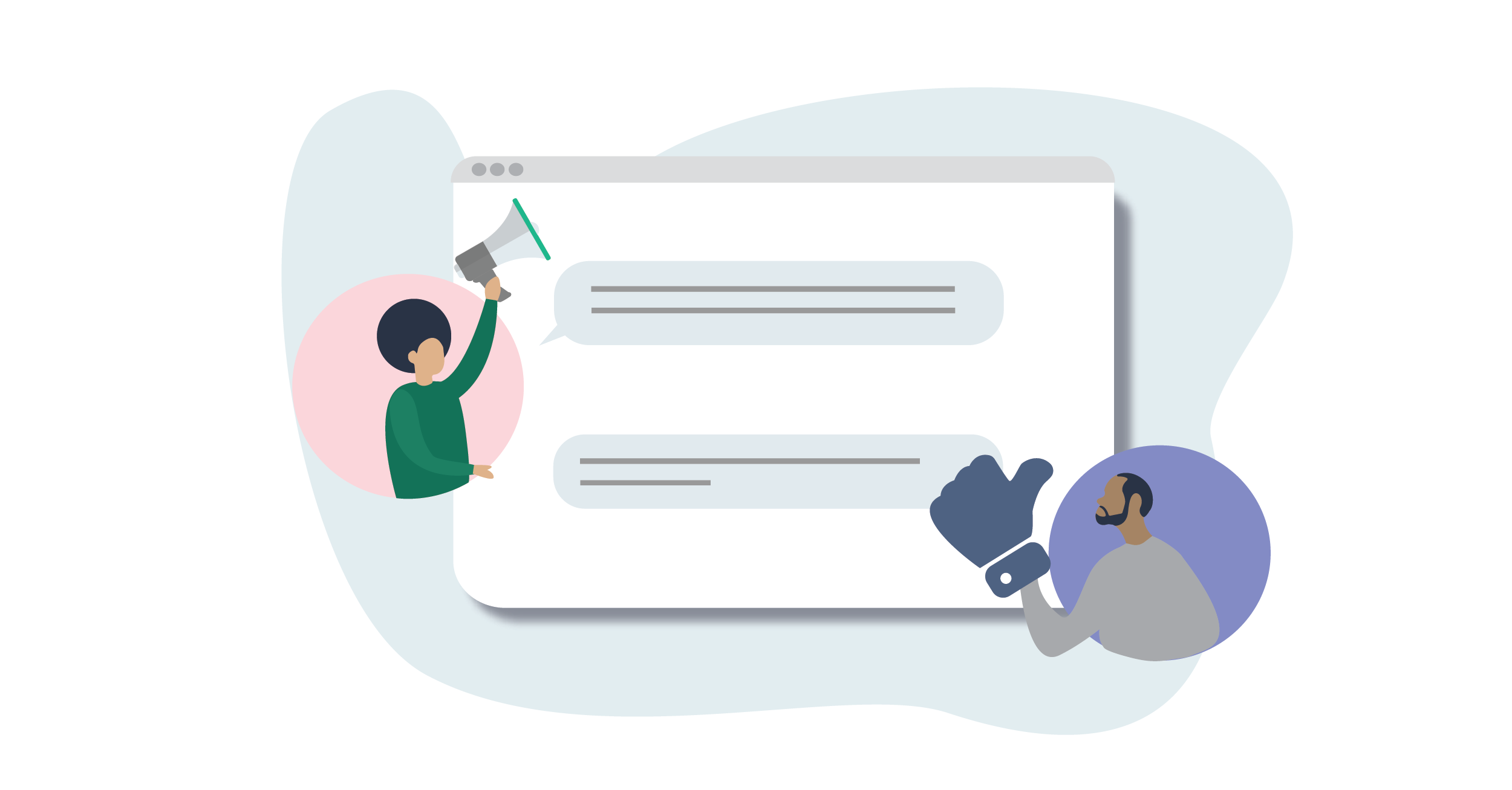 Encouraging all employees to participate in social media conversation is one thing - allowing those conversations to get away from you is something completely different.
To avoid that - and protect yourself and your employees - you need to clearly define social media roles and responsibilities. In addition to clarifying who can speak on behalf of the company (that will usually be social media managers and their reports), make sure that you match the following responsibilities to specific job descriptions:
daily posting and engagement activities;
approvals (legal, marketing, and other);
crisis management and response;
long-term social media strategy;
social media training for rank and file employees.
For example, Walmart has a comprehensive set of policies that specifically prohibit employees to answer questions aimed at the company, or to respond to complaints or comments that fall under the domain of customer service.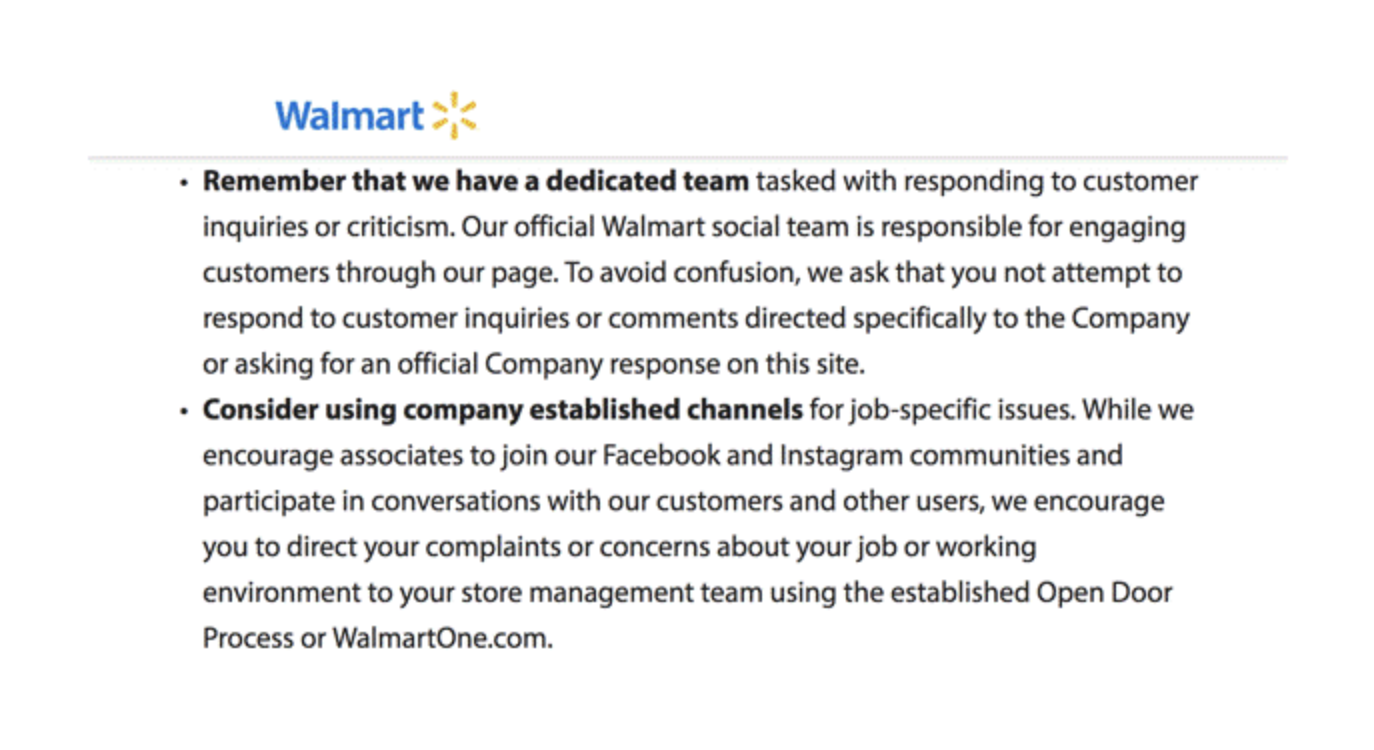 Depending on the size of your operation, it might be possible for you to be less restrictive, and to train more (or all) of your employees to provide satisfactory customer service or defuse crisis situations. If that's not an option, make sure that your social media policy for employees states that you have a team that's better equipped to handle these delicate interactions.
Compliance with the Law & the Internal Code of Conduct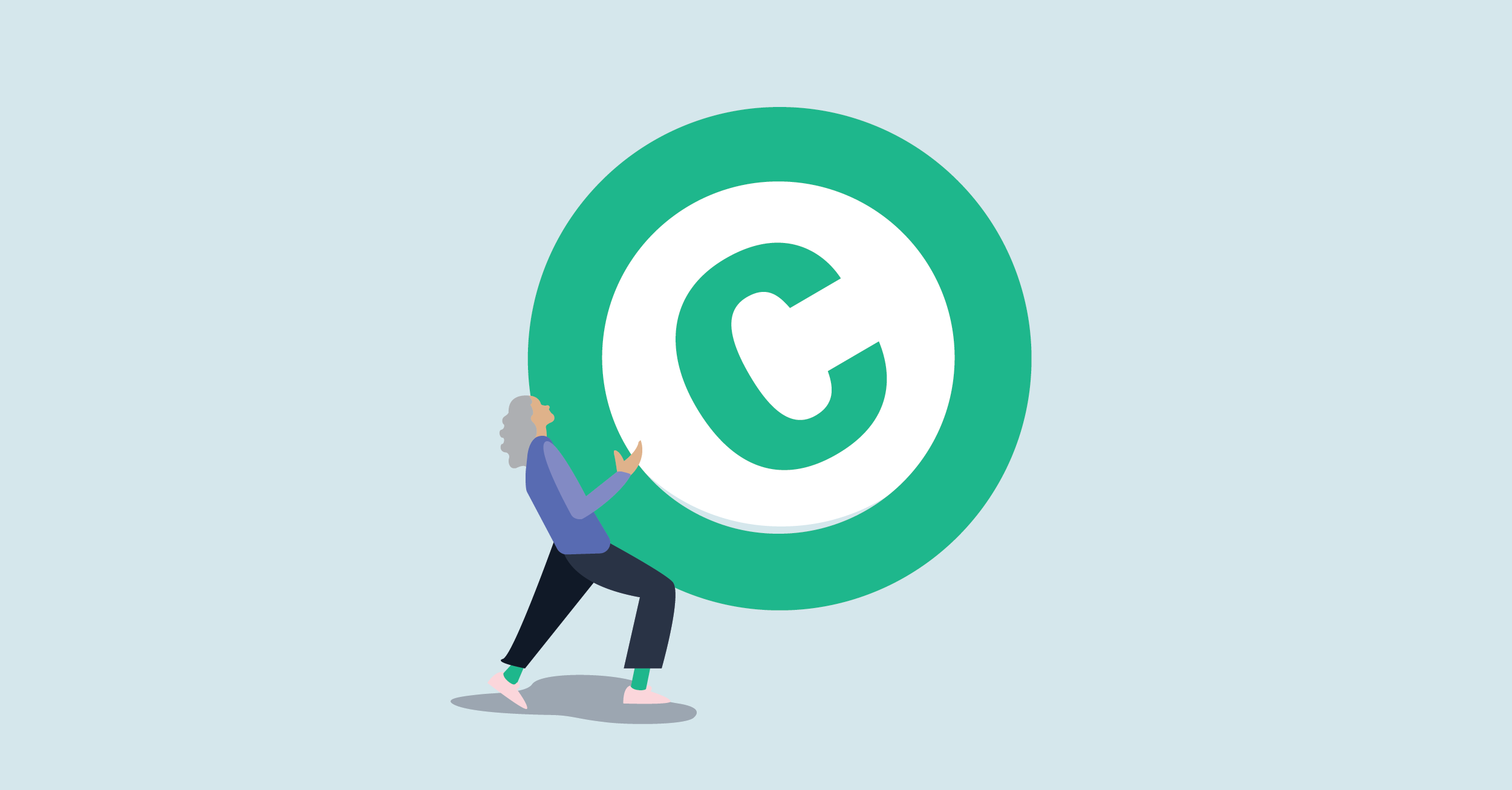 There are several legal considerations that companies need to think about when posting and interacting on social media.
copyright and sources - the fact that something is online and accessible does not make it free. When posting 3rd party videos, photos, or quotes, make sure that your employees respect copyright laws.
privacy and disclosures - be very specific when it comes to information that's considered confidential and off-limits to public discussion. This includes proprietary company data, sales trends, financial information, forecasts, future promotional activities, customer information, and more.
other regulatory challenges - some industries (finance, healthcare, government, and similar) are tightly regulated and have specific social media rules that need to be followed. Summarise those rules in your social media policy for employees, and advise employees to check in with the legal department when in doubt about something.
We're not big fans of over-regulation personal social media use (remember, employees have a right to talk about their company and their job wherever they want as long as they are not lying or disclosing confidential information) but it still pays off to tell your people how their social media behaviour reflects on the business.
We suggest including the following guidelines in your policy:
Remind employees that hate speech, threats of violence, harassment, or racial slurs are not tolerated.
Ask them to disclose their affiliation if commenting on something that's related to the company, their job, or a competitor.
Suggest that they add a disclaimer to their personal profile stating that their opinions are their own and that they do not speak for their employer.
Remind them that the internet doesn't really have a "delete" button - they should treat everything they put out there as permanent and think before they post.
Best Buy addresses these concerns in the first few lines of their social media policy for employees:

Encourage Brand Conversations & Social Media Advocacy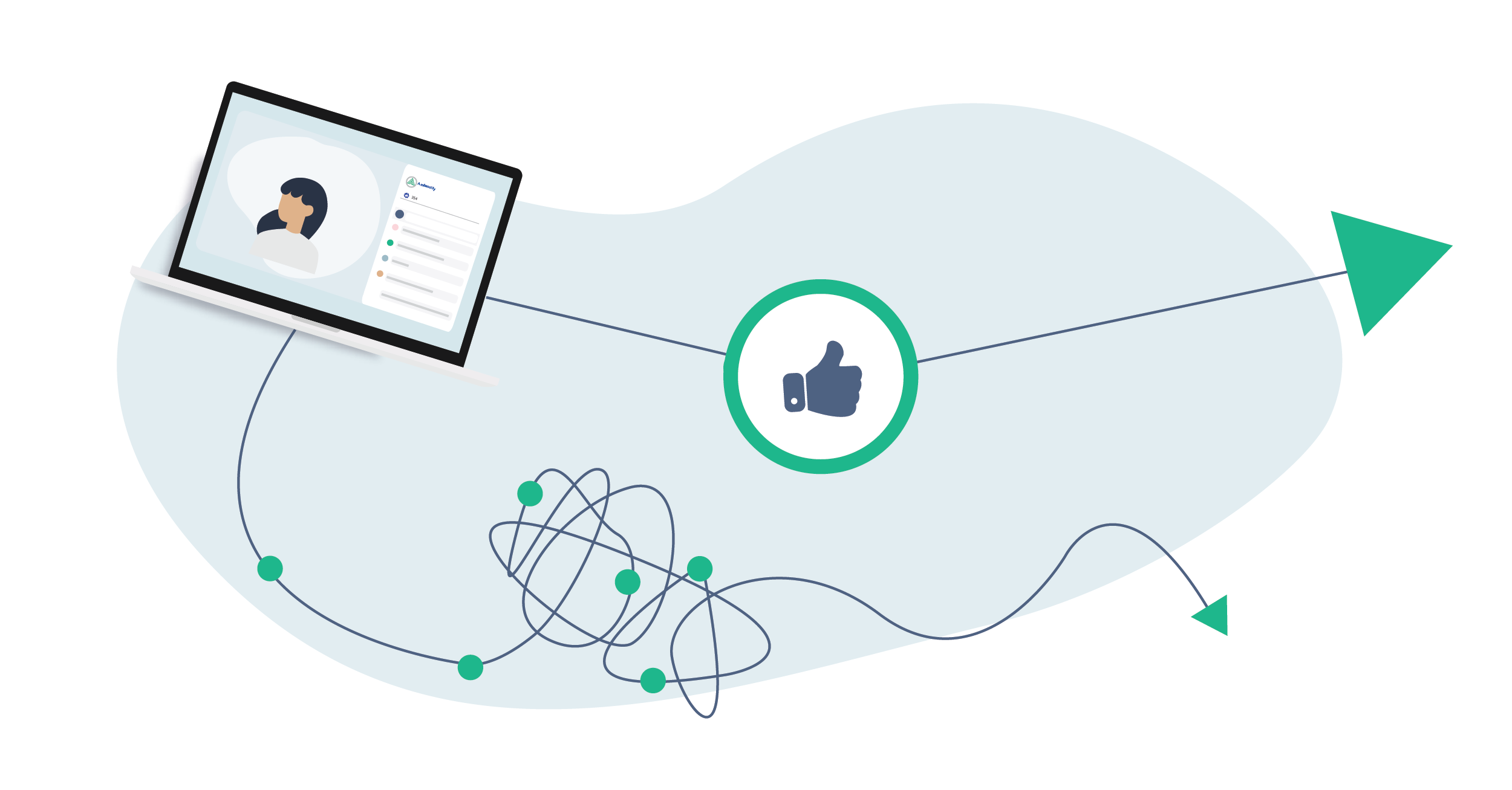 A lot of times, a company's social media policy will be heavy on the "don'ts" - don't do this, don't say that, don't disclose information, don't argue with customers, and similar.
Often, employees will take a look at this and think: "Right, I better not talk about anything company-related because I might get into trouble".
This is the last thing you want.
You want your employees to engage with your audience and to share company content with their networks but that means that you need to teach them how to do it appropriately.
Here are a couple of things you can include in your policy that might help with this:
Educate employees on brand representation - train them in company tone and voice, and why it's important that they stick to them when talking about the brand or sharing company content.


Encourage content sharing - use a dedicated employee advocacy platform to get your content in front of your employees and to make it easy for them to share it with their networks.
Incentivise important tasks

- if you're asking your employees for something more than a simple social media share, it's a good idea to offer something in return. While you won't address this specifically in your social media policy document, have a link there that leads them to a page where they can learn more about your incentivized employee advocacy program.




Emphasize bringing value to all interactions - discourage things like trolling, flaming, or troll-baiting - this is a game with no winners. Instead, make sure that your employees respond by adding value - links to content that answers customer questions, or advice on what channels to use to get a solution to their problem faster.

Have a Plan for Conflict, PR, and Security Crisis Situations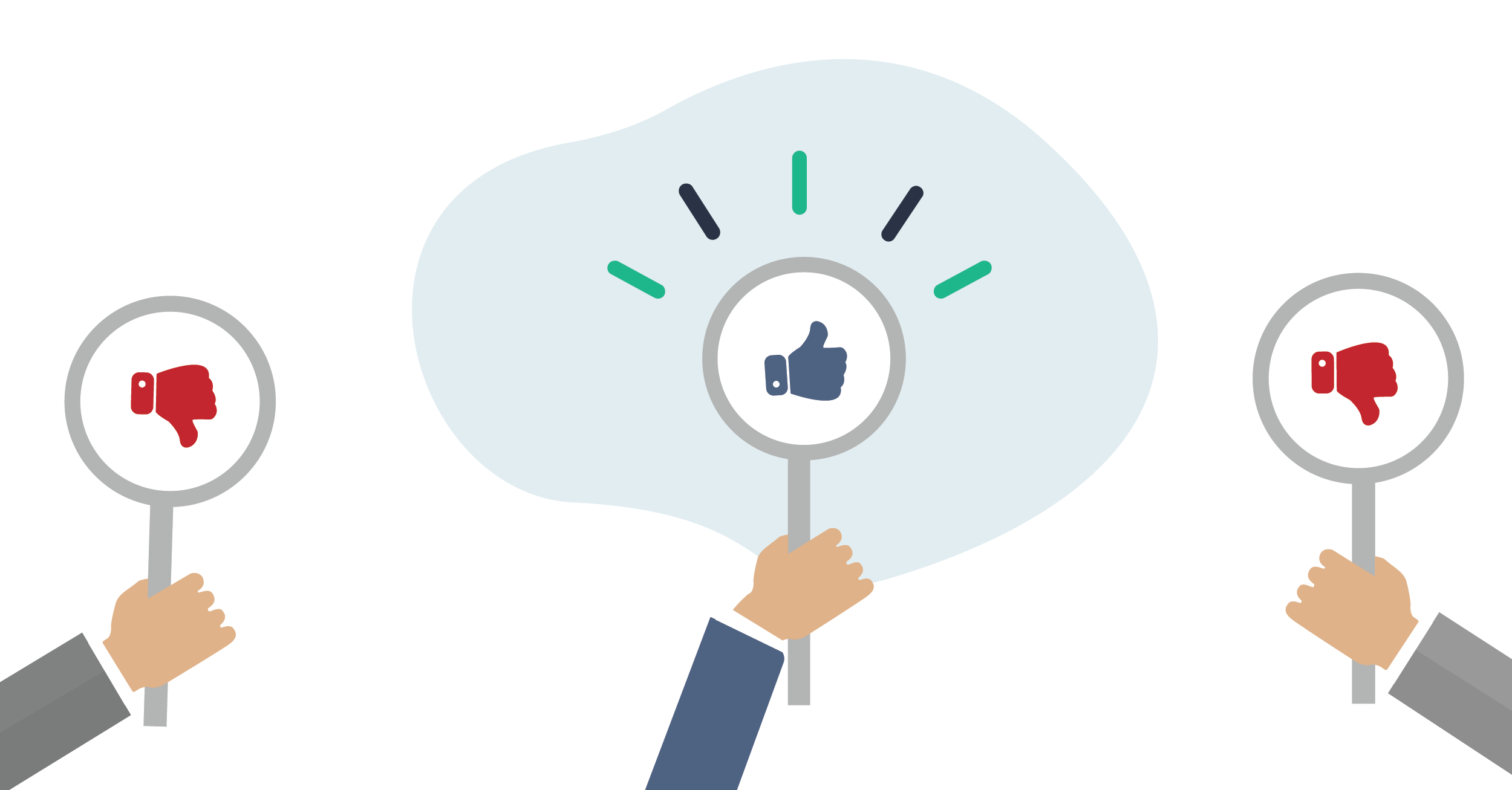 The purpose of a social media policy is to minimise employee-initiated conflict situations. That said, there's only so much that you can do to prevent a PR disaster spilling over on your social pages.
These things tend to get out of control quickly, as Adidas learned when they sent out an email with the headline "Congrats, you survived the Boston marathon" a couple of years after the bombing that killed 3 people and injured hundreds of others in that city.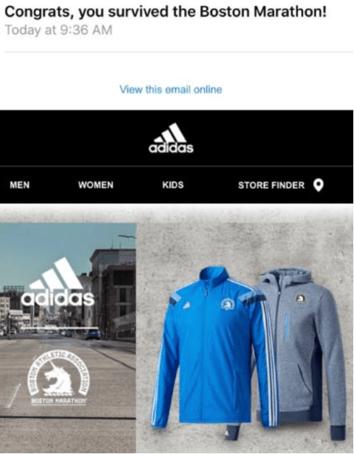 This tone-deaf headline resulted in an uproar that flooded their social media pages with negative comments. Thankfully, their quick response managed to quell the situation sufficiently so it didn't have a lasting impact on their brand image.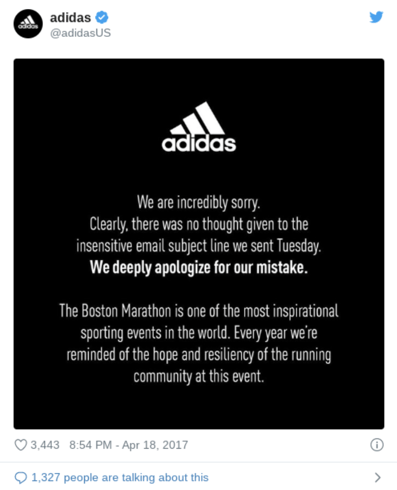 The reason why Adidas was able to react quickly and appropriately is because they most likely had (and have) a social media crisis management plan in place, and that's something that you need to have as well.
Essentially, this is a plan that, when activated, suspends your regular social media activities, and hands over the reins to crisis management professionals who are better equipped to deal with these kinds of situations.
Your social media crisis management plan needs to include an up-to-date list of emergency contacts that include your social media team, crisis management team, legal department, PR department, and C-suite executives that will spearhead and oversee the recovery efforts.
Since this is a sensitive document that will include information on what qualifies as a crisis and how to define the scope (some examples below), as well as spell out an approval process for response activities, it's best that it's not public-facing (e.g. not available on your website as most social media guidelines for employees are).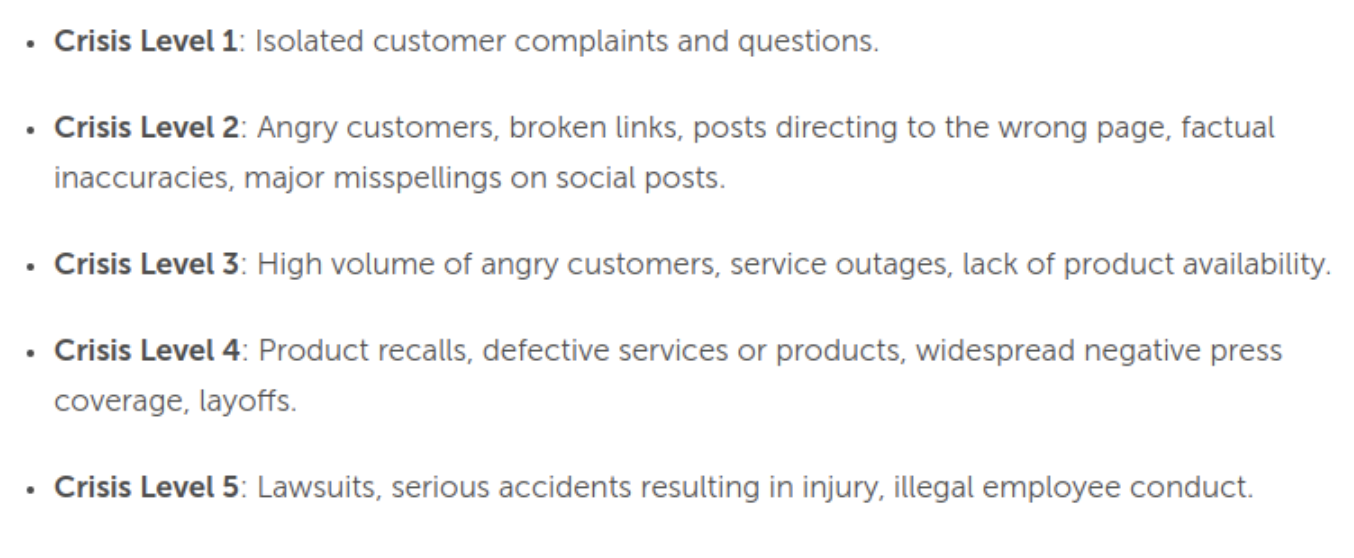 Keep Your Employees and Brand Safe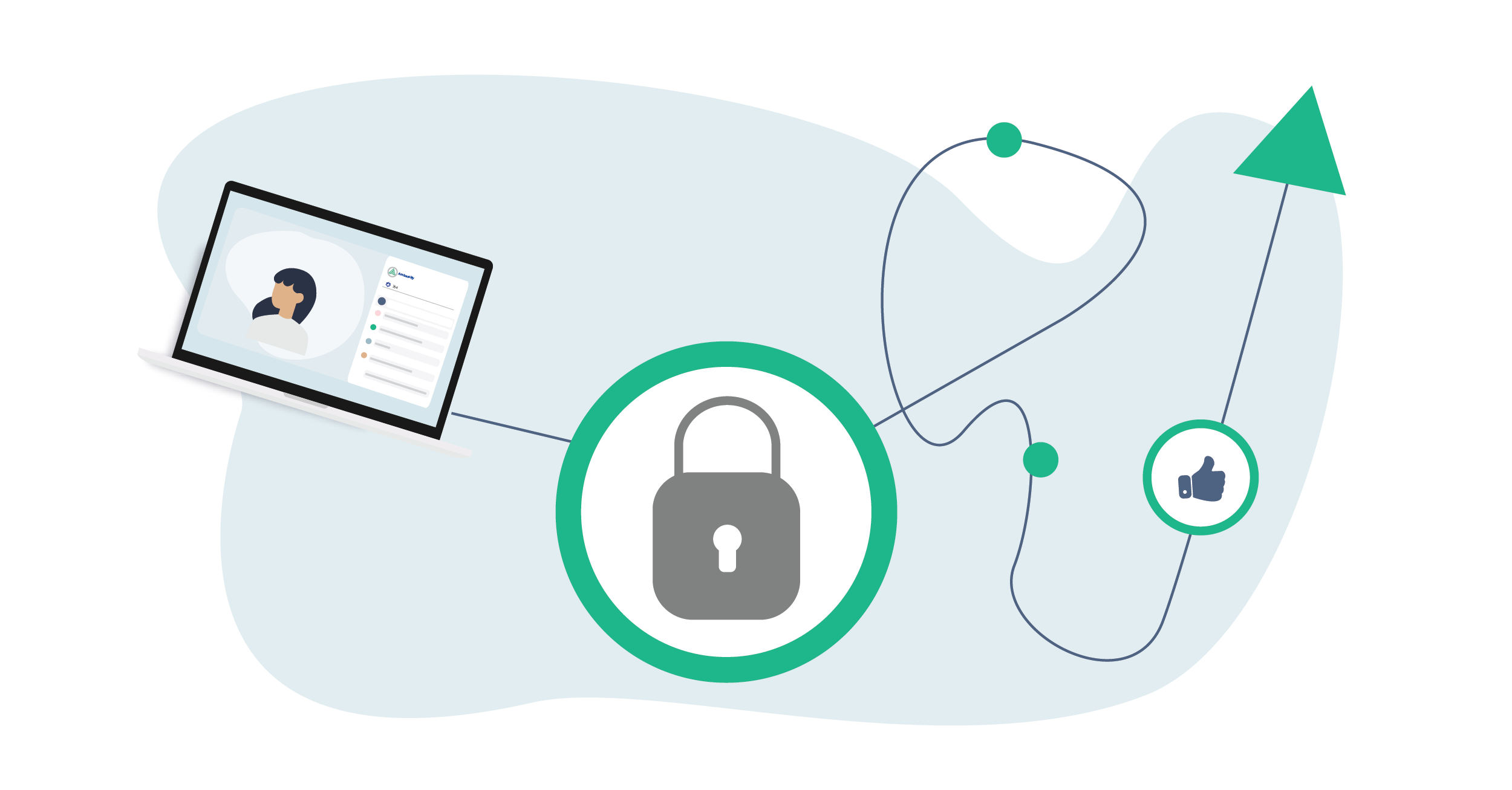 Social sites generally have tight security but this doesn't mean that there are no criminals or scammers out there. Phishing scams and ransomware attacks are common so your social team and employees need to know how to defend against them.
Consider including the following security advice in your company's social media guidelines for employees:
what is considered a secure password and how to set it up (or who to contact to set it up);
how to set up two-way authentication for brand and personal accounts;
how to update devices and software to avoid security risks;
what are the common security risks and how to safeguard against them;
who to contact in case of a potential security breach (loss of a device, loss of password, unauthorised login, and similar).
Dial-In On Success With Social Media Guidelines for Employees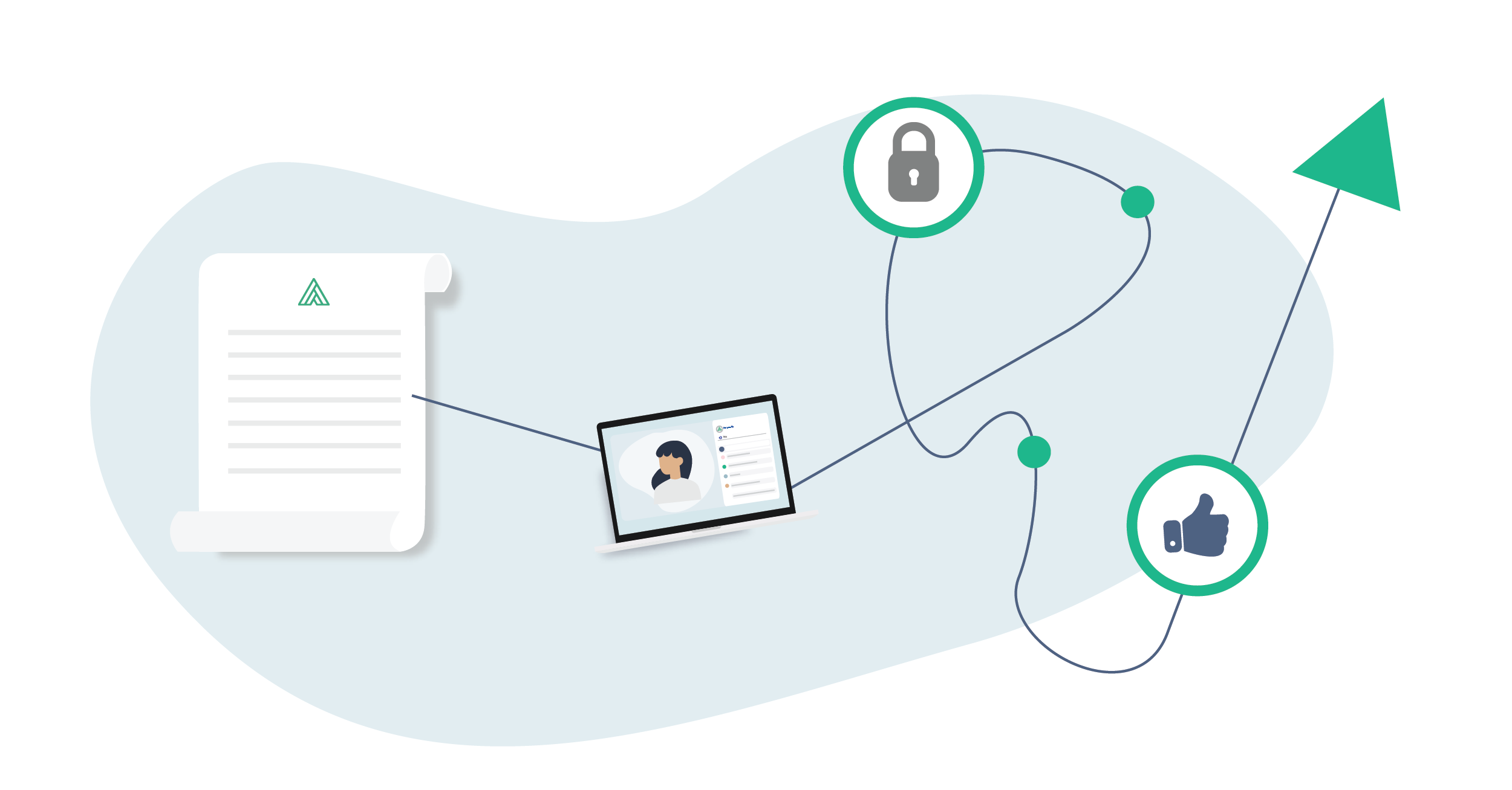 Social media platforms are a powerful tool in your company's bag of marketing tricks but if your employees don't know how to use them correctly, they could be setting up for failure.
Advising them to avoid social media altogether won't work either - this has been the preferred route of many companies over the years because it meant not having to deal with compliance or security issues. This is no longer an option because a) you'll be missing out on thousands of potential new clients, and b) in an era where social proof is hard currency, you can't afford zero visibility in that arena.
By creating a focused social media policy for employees, you can minimise the risk of breaches and flops, and put your employee advocates to work. Remember, in terms of website traffic alone, you'll get up to 1000 times more web visits coming in from content shared by your advocates than from what you share through your corporate accounts. That alone is worth the time and the effort you put into making sure that everyone is on the same page when it comes to social media.
Ambassify can help you step up your social advocacy game by making it easy for your employees to share, like, and amplify your content and messages on social media platforms.
Schedule your Ambassify half-hour demo today!