---
Has your company ever thought about creating an online space where customers, employees and partners share engaging content? The goal of a sharing community can be interesting for your brand. It enables like-minded people to contribute to your companies word-of-mouth marketing.

Initially, you might think that Facebook or LinkedIn groups are the way to go. It's a logical step! These social networks are the bread and butter of your customers base.

But before you kick off such a community, there are some things in store which you might not have anticipated. There are major differences that can impact the success of your online presence when you compare a Facebook group to an ambassador community.

FACEBOOK, A CLOSER LOOK AT A CLOSED COMMUNITY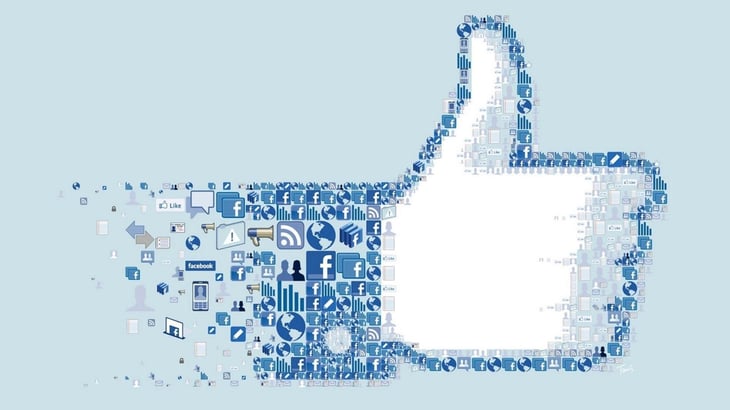 Facebook groups make it easy to connect with specific sets of people; like family, teammates or co-workers. 'Groups' are dedicated spaces where sharing updates, photos and documents or chatting with other group members is possible.

In a nutshell, they are designed to create member interaction. Facebook allows groups to have equal communication between members. This makes them useful for friends or enthusiasts who want to talk between themselves without having a supervising person or organisation looking over their shoulder.
Noteworthy is that Facebook groups do have an exclusivity component. For groups to fare well without spammers or attracting the wrong kind of members they appoint one or more admins.

These admins screen the requests of new members before allowing them access. This makes it easier to maintain a closed after-works-drinks-group or an off-topic-badminton-club-chitchat without attracting those darn tennis people.
Groups are thereby closed communities relying on a handful of admins to keep them alive. Volunteering for such a job can be a daunting task especially when you are managing communities the size of 20k+ members.

What makes a good Facebook group is a combination of an active community with admin and often lighthearted content with a low threshold. Imagining these qualities in your business environment does not give the clearest picture of how Facebook groups are practically useable.
One good example of a Facebook group meshing well with its business environment is from the `Flemish Community managers´ or VLCM.

VLCM brings together community managers and shares information, solves problems and asks the right questions within their affiliated pool. Besides their comprehensive website they also have a Facebook group in which members post relevant content, ideas or give feedback.
In this case, we see that both the company's mission statement and Facebook group are an extension of each other. When you're focusing on building communities having a Facebook group where people share content can work complimentary to your business. But that makes it business specific.

NOW FOR THE BAD NEWS
Facebook groups offer many possibilities to enhance your brand experience but they also lack some crucial features you might be overlooking. Here are a couple of reasons why Facebook shouldn't be your first choice.
Not everybody uses Facebook hereby you already miss out on a portion of potential members. The idea that Facebook is the biggest social network these days also has fallacies in it. For instance, Facebook is unpopular among young consumers.

This generation prefers WhatsApp, Snapchat, Instagram or Yik Yak to fill their social buzz. On top of that, not everyone uses Facebook on a frequent basis or wants to use their account for business related topics.
There's definite flip side to Facebook groups. Members want to have freedom at posting what they want but preferably do this without a supervising eye.

Finding the balance between brand engagement and member attraction might not be hard. But who will become the appointed admin? Members might prefer posting in a group where the admin is a non-affiliated party but as a brand you lose all control over your community.

This is especially an important factor in Facebook groups where admins have the power to allow and disallow new members.
Lastly, the effects of a Facebook group are difficult to measure. As an admin, you have the ability to see how many people viewed your posts but without any additional tools it shies away at giving you valuable metrics.

For example, how many friends of friends did your post reach? Or was it also shared through other social media channels? Nor is there the functionality that gives you a statical analysis of your members and the power of your content. Facebook gives you a great idea about what you could do with an online group or community but it does not give you the right tools to do so.

TESTING THE WATERS WITH AN AMBASSADORS COMMUNITY
If you are enticed by creating an online space with more freedom and options for your potential partners, an ambassadors community paints a better picture. First and foremost an advocate community starts with a two-way conversation between fans and your company. Hereby you grow a bond on the basis of mutual sympathy.
Initial interaction is not just a chat conversation. These interactions can be generated through exciting challenges or interested inquiries. They measure what certain fans think about your brand. And most importantly which fans are eager to become brand advocates. The main focus of an online community is building strong connections between fans and your company.
Through the testing of the waters, your company will get a better grasp at who shares or even creates valuable content for your brand. There's a long list of possibilities of how your company can cooperate with your brand advocates.

Maybe they can help you generate challenges for new customers, let them take a hand in creating new interesting concepts or have them speak at your events. Creating a personal connection with fans that are willing to represent your company; that is what an advocate community is all about.

Advocates STAND READY ACROSS ALL CHANNELS
What makes an advocate community mainly stand out in contrast to Facebook group is the ability to echo across all social media channels. In order to boost engagement and drive word-of-mouth marketing you want presence on Facebook as well as LinkedIn, Instagram, Twitter, etc.
Through a platform like Ambassify you luckily no longer have to check every social media channel to see the power of your content. Everything is bundled in one community page, which gives it a great overview. This leaves your organisation with many brand advocates who spread word-of-mouth marketing.
Other blog posts that might interest you: