Thank you for reading Ambassify's complete guide to employee engagement (if you haven't yet, make sure to follow the link and check it out before printing out this activities plan).
It's now time to put everything you've learned into practice, and start building a company that employees love working for, as well as a work environment that they enjoy spending time in. This is a daunting task, and we figured you'd appreciate a bit of help.
Enter Ambassify's Employee Engagement 8-Week Action Plan!
This is a pretty extensive plan so chances are that you will not be able to implement everything. Also, keep in mind that the timeline here is tentative - if you feel that you need to stretch things out a bit to make them doable, feel free to do just that.

While most of the activities suggested in this action plan will be applicable to your company, budget and time constraints, as well as the space available and the level of executive buy-in, might prove to be insurmountable obstacles. That's to be expected - Rome wasn't built in a day so you can't expect to build a complete employee engagement program in three months.
However, implementing just some of the suggestions in this plan will help you move the needle in the positive direction. If nothing, you will be able to identify the low-hanging fruit more easily and make minor adjustments that could have a profound impact on the productivity of your employees.
---

Week 1 Activities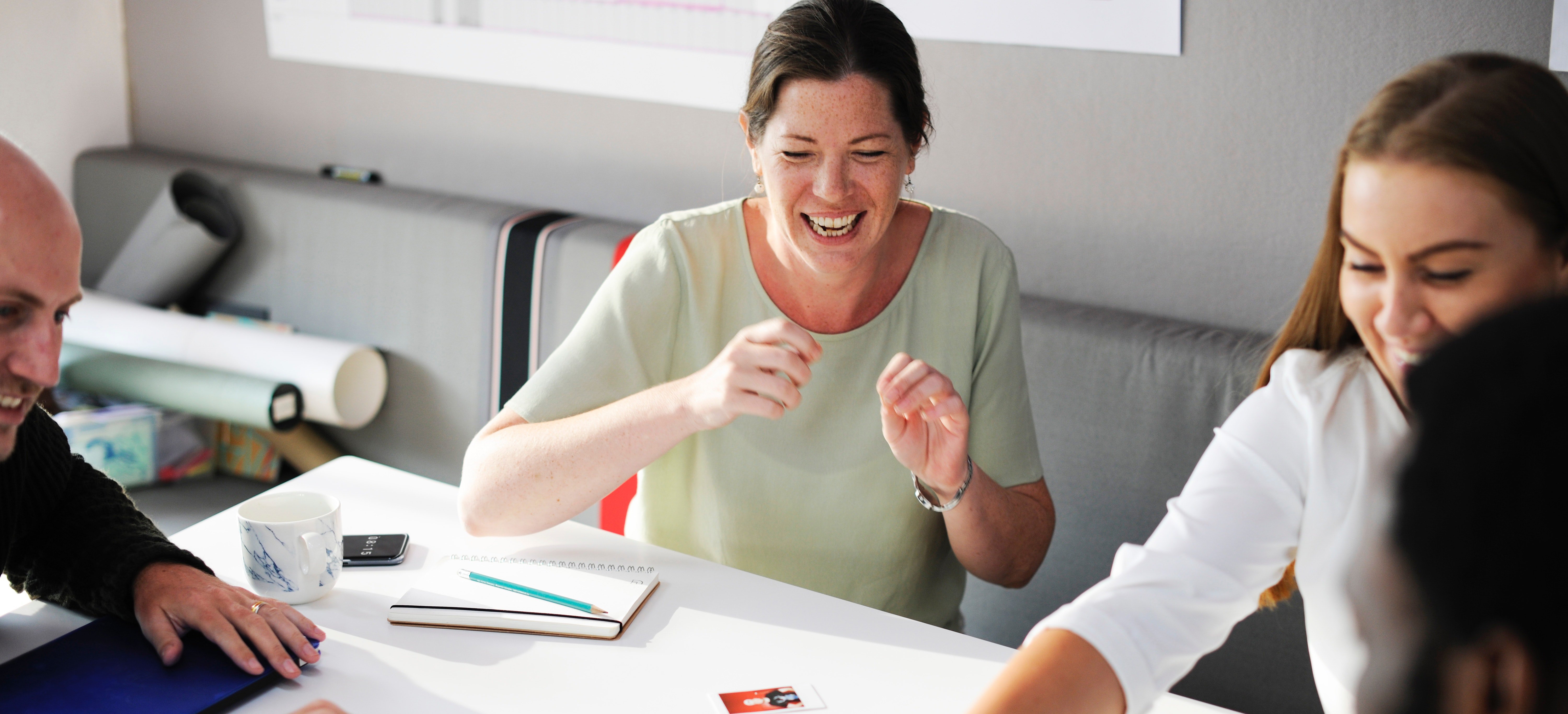 Week 1 is about getting the word out in your company, and finding as many champions for the program as you can. Talk to department heads, managers, and employees to see how many would like to assume an active role for the next 8 weeks. Also, this is a good time to kick things off by going after things that can bring immediate results.


Find the WHY of your company - do you already have a mission statement and a document drawing up your core values? Even if you do, they might need some revising. If not, this is the perfect time to create them. Sit down with the founders and create a succinct, to-the-point mission statement that captures the very essence of your business.



Revise your company's employee advocacy efforts

- do you have a program in place? If yes, what can be done to encourage more participation? If no, think about what can be developed in a short amount of time, and how you can get your employees to buy into it. A structured platform that makes employee advocacy easy is your best bet -

we recommend looking into Ambassify!


It's time to kick off casual Fridays - let everyone know that, barring any outside meetings, they are welcome to come to work dressed in something comfortable this Friday. Take your team out for drinks, and encourage other department heads/managers to do the same.



Secure a small budget for daily snacks - this is an ask for your HR and finance departments. Explain why it's crucial to provide employees with small freebies - how it makes them feel appreciated, cared for, and visible (and not hungry!). Aim for small things that can be available every day - fruit, chips, energy bars, smoothies, and so on.



Start thinking about measurement early on - talk to your HR manager about designing a scale-type employee pulse survey to be distributed at regular intervals in the coming months.



---

Week 2 Activities
This week is mostly about listening to feedback from employees. You've got the ball rolling and people are taking notice. What are they saying? What needs to be improved? Is there one thing that seems to be a real pet peeve for a large number of employees? Also, you should start thinking about potential renovations/construction work that might need to happen further down the line.
Design and distribute an employee survey - make parts of it easy (true/false or ENPS-style questions) but don't forget to ask some open-ended questions, too. Focus on job clarity, feedback, recognition, workout options, company connection, and managerial styles. The survey should have one scale (1 to 10) question for each of the supporting elements of employee engagement. This will allow you to assess where you currently stand. Send the survey out to everyone in the company.



Talk about potential office renovations and upgrades - call a short open meeting (anyone can attend) to discuss the possibilities of upgrading your lounge, relaxation area, or the gym. If you don't have any of those, check with finance to see if you can add them
or maybe create a multifunctional space out of one of the rooms you have available.



Put a twist on Friday get-togethers - on Thursday, ask your employees where would they like to go Friday after work. Let them know about budget and time constraints but leave the decision to them. Options can include an escape room, a cool new bar, or grabbing a quick bite.



---
Week 3 Activities




Week 3 is all about finalizing your strategy. You now have the data you've collected from the survey and know what to focus on. This means that you will probably be able to skip some of the activities that we write about below. It also means that you will more than likely be adding some that we didn't specify.


Draw up and proudly display your core values - now that you have a mission, translate it into core values. Make this a team effort, and try to breathe some fun into it. After this is done, display (or paint) these core values on the walls in all the shared spaces in your offices.



Choose an advocacy platform and start on-boarding employees - decide on the goals of your advocacy program and encourage employees to participate. Gamify the experience so that rewards can be earned and achievements unlocked.


Start any renovation/building projects - bring in contractors to draw up plans for your new game room/lounge/rec area, and start building it as soon as possible. Alternatively, form a group of employees to take on the job of refitting one of your existing areas to serve that purpose (only if the work is light and doesn't involve extensive renovation).


Finalize your wellness program and gamify it - create a 5-week wellness challenge ( morning jogs, afternoon yoga break, no elevator use, and so on), and find a way to keep track of participants. Announce an informal ceremony in week 8 when the winner will be announced.


---
Week 4 Activities
This week, you will be informing everyone about the progress of the project. You will also talk to department heads and managers to figure out if any of them need help with (or training) when it comes to recognition or feedback skills.


Conduct an all-hands meeting - get everyone in your company in one room and brief them of your efforts. Present the new mission statement and core values, clarify the purpose of the engagement efforts, and see if anyone wants to take a more active role in the activities you're planning.


Kick off meetings with personal anecdotes - start in-house meetings with a personal story or an anecdote. When you share things, you signal to others that it's OK for them to do the same.



Broach the subject of mental health - send a memo to all employees acknowledging the pressures and the stress of balancing private and professional life. Let them know that the company appreciates their work and is more than happy to work on providing them with a couple of mental health days every year. Talk to the founders/board to see if anything can be done to improve the existing mental health coverage you're providing.



Hold your first collective fitness hour - book a fitness/yoga/krav maga instructor (depending on what your team wants), and hold your first collective fitness gig. Plan an hour for it - if your in-house gym area is not ready (or you won't have one), plan it at a nearby park on a sunny day. Everyone is welcome to participate - but nobody HAS to!


Distribute your first employee pulse survey - it's time to see if the needle has moved in the positive direction - 7 short questions on a scale from 1 to 10 to assess the effect of your actions. Compare the results with those from week 1 to see if you're making progress.



---
Week 5 Activities




This week is reserved for executing on those bigger, more challenging activities. Sift through the data that you've gathered. What you will notice there is that most employees have a bit of trouble articulating their ideas but that these ideas are mostly centered around intangible things - company esprit de corps, personal growth, the effectiveness of your managers, and things like that. Now is the time to clearly define those things, and start working on them.


Encourage managers to conduct one-on-one interviews - it's time for managers to sit down with individual employees to draw up personal & professional development plans. For smaller organizations, this should go quickly. For medium to large ones, allow a couple of weeks until everyone's gotten their turn.


Arrange for additional training for managers - if managerial feedback seems to be the problem most of your employees are pointing at, create some learning materials for your managers. Talk to a few of them yourself to pinpoint the issues. If possible, try to organize a one-day workshop that your entire managerial team (this includes C-levels as well) is encouraged to attend.


Think of education programs that the company can provide - while your managers are talking to employees about growth and plans for the future, you should focus on coming up with ideas for training and education that the company can potentially start offering. This is not something that the company will offer just yet but it's good to start talking about it early so you can assess what is doable and what is not.



Plant the seeds of an informal peer-to-peer recognition program - start recognizing your subordinates for their job-related accomplishments freely. Encourage your managers to do the same. The goal is to give each employee that's reporting to you a pat on the back at least once every week.



---
Week 6 Activities
Now that your advocacy program has had a chance to develop a bit, it's time to grow it. First, assess the adoption rate. Is there something more you can do to encourage more employees to participate? Additionally, this week is a good time to unveil your new or repurposed spaces and encourage employees to use them.
Find your ultimate employee advocacy champion - it's time to ramp up advocacy activity going forward. Find an employee willing to take on the mantle, arrange for ongoing training in the field, and let them own their new role. They will need to devote some of their hours to this - make sure to work with them (and their manager) on how to best split their time between advocacy activities and their regular work.


Brainstorm advocacy ideas and further develop the rewards system - don't leave your new advocacy lead out to dry. Sit with them and devise a 3-month plan of activities that they can work with. Also, agree on what's acceptable in terms of rewards. We suggest not focusing on physical gifts and monetary rewards too much, instead basing the system on recognition and access rewards.


Assess your wellness competition and ramp up activities - check on your wellness competition - are people participating? Is there a scoring system that works? Sit with the most active employees and see what they can do on a weekly basis to create some wellness-oriented content for all to participate in.


Block some time to mingle with employees in the break/game room (or the gym) - unveil your new rec area/lounge/break room, and spend some time there to see how employees are responding. Is there anything missing that can be provided?




---
Week 7 Activities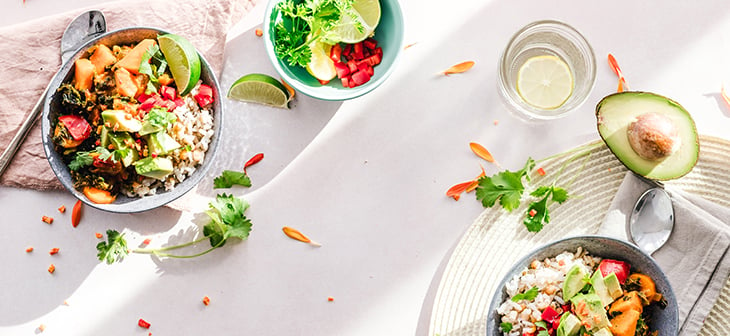 This week, you will be formalizing ideas and programs that make sense in your company. We suggest focusing on a formal recognition program, as well as the wellness program that's already underway.
Talk to the stakeholders about a formal recognition program - both peer-to-peer and managerial recognition programs should be formalized at some point soon. It's time to look at what the budgets allow, and to decide what types of achievements to reward.


Plan out wellness activities for the entire coming quarter - you should have a firm grasp as to what your employees appreciate in your health and wellness program. Create a budget for healthy snacks and plan out activities for the next quarter, at least.


Collect feedback on current activities from employees - send out another employee survey (a simple 1 to 10 scale assessing the elements of employee engagement). However, throw in two open-ended questions in it: "How do you feel about the ongoing management efforts to improve work engagement?" and: "Do you have any thoughts or suggestions you are willing to share?" This will allow you to figure out if what you're doing is visible and appreciated by the employees, as well as give you a couple ideas for the future.



---

Week 8 Activities
Congrats!

Your new employee engagement program should be running quite smoothly at this point. However, now is not the time to falter! It's time to buckle down and commit to the ongoing practice of creating a happier, more productive, and more engaged workplace for all your employees.
Decide on your employee engagement champion - you might be the one assuming this mantle but you don't have to be. If you're too busy for day-to-day engagement activities going forward, find someone who can take over the torch (preferably someone from HR who was already involved in these activities).



Discuss results with owners/upper management - make the case for continuing the program. Review the last week's employee pulse survey results with your team (you should be seeing positive results), and discuss (and try to lock in) an engagement budget for the next few quarters.



Organize an event with in-house speakers - this is a great opportunity to promote some cross-departmental knowledge sharing. Also, if it's a physical event, employees will get a chance to mingle in a less formal setting.



Start planning an offsite event - if there's a possibility of securing a bigger budget at this point, you want to start planning a small offsite event. Reward everyone's hard work by booking a 2-day stay somewhere at the beach or at a wellness retreat (if international is not an option, a domestic location will be more than reasonable for the first time).