What is the first thing you do when you're considering booking a hotel?
Do you call the front office with your credit card in hand and make a reservation?
Do you take that blind leap of faith and assume that the place is just what you're looking for?
Or are you more sensible, taking the time to check what others have to say about a hotel, checking reviews and ratings before you make a decision?
I'm pretty sure I know your answer to that one. Most buyers are pretty sensible nowadays because the information is available with just a few clicks of the button.
This is true across all verticals and software companies are no exception.
A simple search through Google will show you that review websites are dominating the first page - the most important piece of real-estate in SEO terms. Here's what happens when I type in 'expense management software':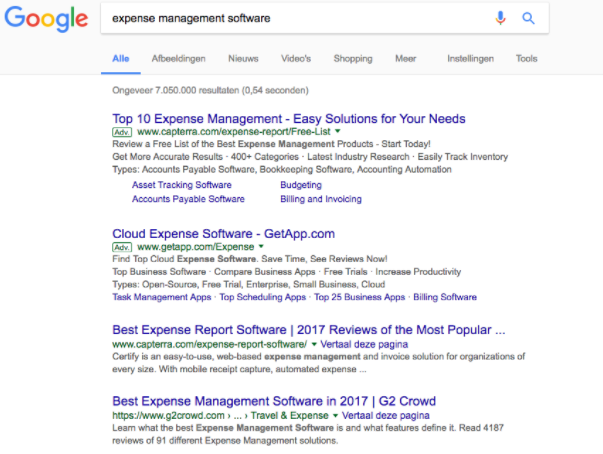 Even without the ads, the first three results are GetApp, G2Crowd, and Capterra.
It's safe to assume that any company operating in this vertical would have to invest substantial funds in SEO and content generation in order to displace these review sites for this particular keyword.

If that's the case, what can you do about it? How do you get to the top?
Easy, you don't even try.

HOW TO LEVERAGE SOFTWARE COMPARISON SITES TO YOUR ADVANTAGE?
Seriously, why would you waste your time trying to beat the system? Most searchers will even modify the keyword, adding 'review' so they can get specifically to these sites.
I say, if you can't fight them, your best bet is to join them.
Your company may already have a profile on each of these sites - if it doesn't, that the first thing you have to deal with. Setting up a profile is free and painless - not having one means that you are leaving money on the table on a daily basis and it's time to fix that.
Will having a profile alone be enough?
It won't.
The next step you have to take is making sure that you have a lot of reviews and good (ideally, great) ratings. Let's continue with the above example and check out a company that operates in the 'expense management' field.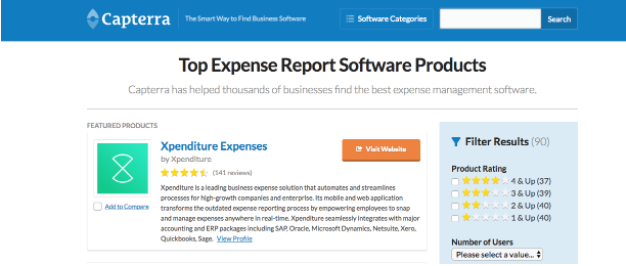 Xpenditure is an expensing software that has 141 reviews on Capterra and an average score of 4.5 stars - a lot of people took the time to let others know how great this app is.
First impressions count and going from just a glance here, I'd say that Xpenditure is killing it in that respect.
Here's my point - Xpenditure will probably never get this much traction from any of their sales pages.
Today's customers are wary of anything a software company has to say about their own product. Of course it's the best, the fastest, the cheapest - who would market anything as slow, sub-par, and ridiculously expensive? Tooting your own horn won't get you too far.
On the other hand, review sites are pure SEO gold.
They are always on top in search and, considering the trend, they are most likely to stay there. Also, reviews are the new word-of-mouth - only they reach thousands of potential customers thanks to these sites.
So how do you get them? How do you make sure that satisfied users - the most inert group of users and customers - actually take the time and go to Capterra, G2Crowd, or GetApp and leave that 5-star rating?
Actually, the answer is pretty simple.
Find those users, engage with them, and turn them into brand ambassadors. Then simply keep the lines of communication open and reap the benefits.
The carrot works better than the stick in this case - once your users are 'working' for you, you want to make sure they keep doing so by providing small incentives along the way.

BRAND ADVOCACY PLATFORMS - THE BEST WAY TO CONNECT WITH YOUR BRAND AMBASSADORS

Now, I want you to consider the benefits of having a strong, healthy core of brand ambassadors. There are dozens I could think off, but I'll leave you with three:
Brand Humanization

Increase in Social Reach

Reputation Boost
All three things are bread and butter to a software company.
They connect you to your customers, help you get eyeballs, and push you to the top of the pile.
Xpenditure gets a good number of referrals because people who use the app are more than satisfied with customer support (we know that thanks to those reviews on Capterra which sing praises to their customer care agents) and because the reviews help boost their reputation.
Generally, these things cost a lot of money - investing in a PR agency, investing in social media campaigns, investing in content. With a well-nurtured (and always growing) group of brand ambassadors, you get them at a fraction of the cost.
In the past, brand advocacy just happened. Or it didn't happen.
Working on it was manual and exhausting and there were a lot of intangibles that were difficult to account for.
Today, the process is pretty straight-forward and simple - brand advocacy platforms, such as Ambassify, can connect you to users that have the potential of becoming your most vocal brand ambassadors (BAs).
A brand advocacy platform allows you to do several things in a controlled setting:
Set up a meeting point where you can build relationships with potential BAs Test ideas before rolling them out to your whole user base Ask for endorsements and set up a reward system to act as an incentive.
Using a brand advocacy platform gives you an opportunity to see a real return on investment because everything is easily measurable. You can tweak and adjust your approach for optimal results.
There are several ways to engage with people but I found that honesty and transparency work are the best.
Getting people to promote your software (or any other product for that matter) is a game of tit for tat and it doesn't happen overnight.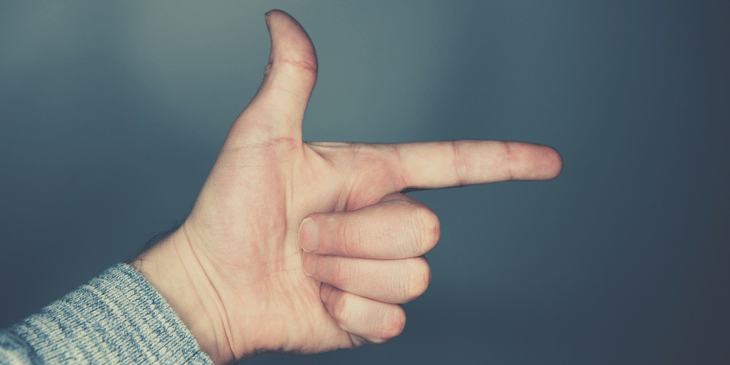 In my opinion, there are several key steps you need to follow to get results.
Take the time to identify the right people (Ambassify has a feature which helps you identify your most loyal brand ambassadors).





Create a dynamic environment that rewards regular participation - try to build a tight-knit community.





Take things slow - building trust will require a lot of time and constant communication.





Don't immediately go for the jugular, ask for small things first - a like on Facebook, a share on Instagram. Ask for a review when you're confident that they are comfortable with giving you 5 stars and a stellar feedback without you having to beg for it.





Have a system in place that rewards their actions. It doesn't have to be monetary (and, preferably, it won't be) - the right to test out new features first or access to exclusive content will both do nicely. Tinker with it and you'll find that people are gratified a lot easier than you might think.

A good brand advocacy platform makes everything I mentioned above a lot easier.
With the right tools at your disposal, you're going to be able to identify users who will be useful that much quicker, mobilize them, and have them 'working' for you in no time.
Their glowing reviews on various software comparison websites will show other potential customers that they can't go wrong when picking your company.
If that's not a power worthy of harnessing, I have no idea what is!
Other blog posts that might interest you: