---
Why Companies with an ambassadors approach benefit from the new Facebook algorithm
Facebook brings a new update to its news feed and this "may cause reach and referral traffic to decline for some Pages". If that sounds like a hard pill to swallow, don't worry. You might end up liking the results.

THE PROBLEM OF LIKING
It's no secret that Facebook has become more attractive for advertisers over the past years. Your news feed occasionally has an auto-playing video about a hip brand and it's common to see them suggesting apps. The integration of both these features shows that targeting ads are effective.
The time of advertising "for free" by just making a brand page lies behind us.

Besides, Facebook is also getting older. In their explanatory blog, they are coming to grips with what we all know for a longer time. Facebook is meant to connect friends and family and that's it. With this realisation, their altering of the algorithm serves more purpose in closed social media circles.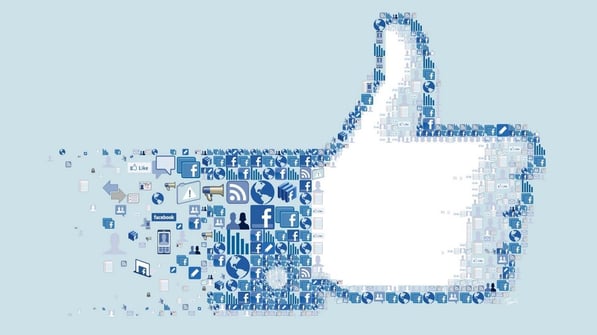 The new News Feed reflects the more intimate direction Facebook is taking. You can still post page content to your heart's desire but it won't be picked up in your friend's news feed that easily. "We encourage Pages to post things that their audience are likely to share with their friends".
Facebook is looking for stories that are relevant to your friends and families. That means the thumbs up 'like' is dethroned by the share button. As a result, what generates traffic to your page is somebody sharing your content on their personal wall.

THE NEED FOR SHARING
If this sounds like a worrying trend to you, then it's time to rethink your strategy. For brands, it's not a bad thing to focus more on shareability rather than passive likes or views. While Facebook is maturing, brands should too.
What was once a one-way street in terms of content, is now growing towards a two-way interaction.

The cornerstone of shareability is people's drive to connect with brands. Being more focused on what people want to share with their friends is a great way to show your company's personal side.

This might seem like a bigger threshold, but it has massive positive effects on your company in the long run.
If you are the owner of a Facebook page, you will have to think more in terms of activating your audience. Let them be a part of your brand's narrative.

This all starts with content that sparks interactivity and shareability. What challenges them to share your message?
Taking this to a next step is carefully identifying the audience that is passionate about you. Reaching out to them on a personal level greatly increases the probability of them sharing your content.

The updated news feed indicates that it doesn't matter how many likes you have, it favours pages that have people sharing content.
THE BRAND AMBASSADORS SOLUTION
Companies that already cater to their brand advocates will have a leg up when it comes to the competition. Having fans liking your page is great, but what Facebook really wants is passionate fans that go one step beyond.
Brand advocates are already above the threshold of liking and sharing. When they are identified by their favourite company, they act as word-of-mouth warriors both offline and online. In the new Facebook landscape, they are the perfect companions keeping your page visible and relevant.
Through these changes, Facebook is giving us a reminder of where we stand nowadays.

The web is over-saturated with content and people are looking for something that moves them personally. If you are about to make a new post on Facebook, think about what activates your audience and identify your passionate fans.

Creating shareable content is one step but building a brand ambassador portfolio will make maintaining your page easier in the long run.
Other blog posts that might interest you: