Before diving into this blogpost, we want to make sure you woiuldn't miss our huge blogpost regarding Employee Engagement. It contains more information about this post as well as many other topics related to Employee Engagement! You can read it here.
The most common conundrum that managers encounter when it comes to employee engagement metrics is figuring out which components need to be taken into account. According to a poll conducted among HR professionals, 30% of management brass are at a loss when it comes to this.

You can now toss that excuse to the bin because here are 9 of those components laid bare and fully explained. Under every entry, we will list the question(s) you should ask your employees to gauge where they stand on a particular metric. Remember these (or write them down) because they will be useful for surveys, 1-on-1 interviews, and similar.
1. Personal Growth
In our assessment, the center stage belongs to the personal growth of your employees. How supportive you are of it, and how much you invest in it, is what makes it or breaks it for most employees.
The most important thing you can do here is to proactively encourage your employees to set goals for themselves, and help them achieve those goals. Don't worry that most of those goals might not be very job-centric because learning new skills (in any shape or form) ultimately enriches employees and fulfills them. This can be rejuvenating and will positively affect their job performance. Also, you will be surprised how many employees set at least a couple of goals that are in line with their job description (or with the description of a job that they have their eye on).
There are plenty of things that you as a manager (or a people-centric company) can do - create yearly growth plans, set quarterly growth challenges, train people to become mentors to others, think beyond formal training, make certain accommodations for employees, and so on. Believe it or not, the job is just one of the many facets of your employees' lives. The goal of every manager should be to ensure that that job doesn't make them miserable in every other aspect. To learn more, check out this article on "13 Ways To Support Your Employees' Personal Growth" from Forbes.
What to ask your employees:
Does your manager provide you with opportunities to grow on a professional and a personal level?



Did you get a chance (or is it possible in the future) to get mentored by more experienced colleagues who you look up to professionally?
2. Alignment
A lot of companies have vision and mission statements that they don't communicate clearly with their employees. This creates a disconnect - how can an employee feel passionately about the company if they don't know if they fit in? If your employees don't know what their work is about (other than money), you will never have a distinct company culture.
That's why you need to communicate extensively about what you're changing, what you're making easier, and whose lives you're making better. Make that a part of your onboarding process, and hold regular refresher courses for veteran employees. In fact, you can use the Ambassify platform for both - creating a strong and streamlined onboarding experience, as well as scheduling regular reminder emails talk about the change your company is making in the world.
What to ask your employees:
How strongly do your personal core values align with those of the company?



Is your job making it easier for you to be true to your core values or harder?
3. Advocacy Buy-In
Here at Ambassify, we built a company - and an awesome platform - around advocacy. Advocacy buy-in is the ability of your company and its leadership to instill a sense of pride and belonging to your employees. Do their eyes light up when talking about their job? About the initiatives their company is spearheading? The community work that the managers and their teams are putting in?
A thoroughly engaged employee will sell their company to everyone and defend it fiercely from critics. Why? Because they believe in it. Finding out whether or not your employees are ready to jump in front of the train for you is simple - just ask them this:
What to ask your employees:
On a scale from 1 to 10, how likely are you to recommend this organization to other job-seekers?


Ambassify Tip:
Ambassify is an advocacy platform built around facilitating the online word of mouth - both from employees and customers. With it, you can engage your workforce and allow them to share company-centric content through their professional and personal online networks. Additional modules let you send out surveys, reward referrers and streamline the hiring process by allowing current employees to recommend potential hires. Take a look at
what Ambassify is all about
, and don't forget to
schedule your personal demo to discuss the platform's vast possibilities
with one of our experts!
4. Satisfaction
To clarify, we're not suggesting you go around asking your employees how satisfied they are because you will get a bunch of different (and often, frustrated answers). What we mean under it is job satisfaction and it encompasses three things: compensation, work environment, and their role in the organization.
Check in with your employees often to see if everything is as it should be. Minor frustrations with compensation are to be expected, which is why it's better to focus on the benefits and leave the salary part alone until annual employee evaluations.
What to ask your employees:
Is there anything in your work environment that's interfering with your job performance?



On a scale from 1 to 10, how conducive is your work environment to exceptional job performance outcomes?
5. Feedback
Another critical employee engagement metric (or sub-metric, if you will) is feedback. It's essential for the growth of your employees, their motivation, and their sense of belonging. Measure it often, and ensure that your managers all have the necessary training when it comes to giving feedback.
Also, keep in mind that monthly one-on-ones are good but tend to be overly formal. Most employees (managers included) feel that they can speak more frankly outside of the stuffy confines of an office. Organize monthly or quarterly get-togethers where people can mingle and really talk, and empower managers to give feedback that's specific, actionable, and measurable. While you might want to establish a formal "feedback training" program, some managers will be good to go with this quick employee feedback lesson from the Quantum Workplace blog.
What to ask your employees:
On a scale from 1 to 10, rate the frequency of the feedback you're getting from your manager.



On a scale from 1 to 10, rate the quality of that feedback?
6. Recognition
This Gallup poll tells us that you need to be praising your employees for a job well done at least once a week. It boosts their morale, their sense of self-worth, and lights a fire under them to perform even better. How often are you really doing it?
If it's difficult to find a praise-worthy accomplishment, set the bar low. Compliment an employee on a sale pitch well-done (even if the sale wasn't closed); on conciseness and clarity of their written communication; on handling a minor office emergence unassisted - dig deep and you will always be able to find something. Don't confuse recognition with rewards - that's a whole different ball game that doesn't necessarily result in boosting employee engagement.
What to ask your employees:
On a scale from 1 to 10, how would you rate the recognition that you get for your work?
7. Happiness
Happy employees are not necessarily engaged employees. That's an important distinction to make because most managers tend to confuse the two. You can have happy but unengaged employees - employees who are goofing off at work, checking their social media way too often, or just counting the hours until it's time to go home. That happens when something else is missing - recognition, relationship with peers, or lack of growth opportunities.
However, employees that identify as happy are up to 12% more productive at their job. Promote happiness within employees by creating a workplace with a vibrant culture and a sense of purpose. For most employees, feeling happy at work comes down to small things - the ability to freely voice their opinions, an opportunity to cool off somewhere in the office when things are going sideways, or a subsidized gym membership. Find a couple of those small things that most employees agree increase the happiness level, and invest in them.
What to ask your employees:
On a scale from 1 to 10, how happy would you say you are when coming to the office?
8. Wellness
According to research from the Harvard Business Review, 1 out of 5 workers is at risk of burning out. Interestingly, these employees are also some of the most engaged ones. As much as you don't think about it, there's plenty of potential for this kind of a situation in your company, too.
Now, this one is a delicate one. You want your employees engaged but not so engaged that they are biting off more than they can chew. Keep an eye on overachievers and, occasionally, tell them to slow down. Communicate to everyone that it's perfectly acceptable for them to be tired and stressed out and that, when that happens, taking on a lighter load is something that the company encourages, not punishes.
What to ask your employees:
On a scale of 1 to 10, how stressful was this work week for you?
9. Relationships With Peers & Managers
People join companies, but they leave bad managers and colleagues. Be aware of the dynamic between people working together, and make sure that they can play productively. Encourage building honest and respectful relationships and create a company culture where everyone's voice is heard.
What to ask your employees:
On a scale from 1 to 10, rate your relationship with your manager?



On a scale from 1 to 10, rate your relationship with your manager?
Keep On Top Of Employee Engagement Metrics With Ambassify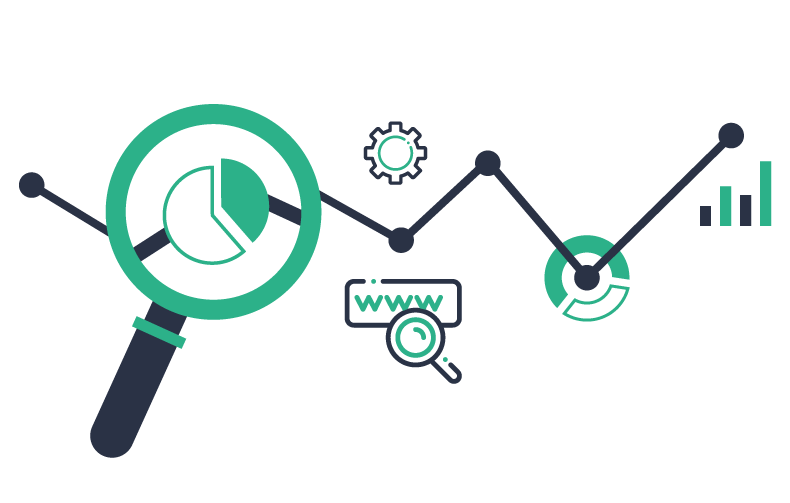 Now that you know what you need to measure, it's time to get to it. Why? Because what doesn't get measured, doesn't get done! The Ambassify platform is not only a great tool for letting your employees spread the word about your company; it's also a great tool for keeping in constant contact with them. It allows you to create quick surveys that can be sent out in regular intervals so you always know where you stand when it comes to employee engagement metrics.

To fully understand why employee engagement is important, make sure to read up on employee advocacy and learn how you can turn your engaged employees into your company's best representatives!