---
If you are in Marketing, I'm sure you already heard of Edelman - the leading global communication marketing firm. One of their most famous releases every year, is definitely the Global Trust Barometer.
---
Happy days, because this year, they investigated something new. The Brand Relationship Index.

THE BRAND WHAT?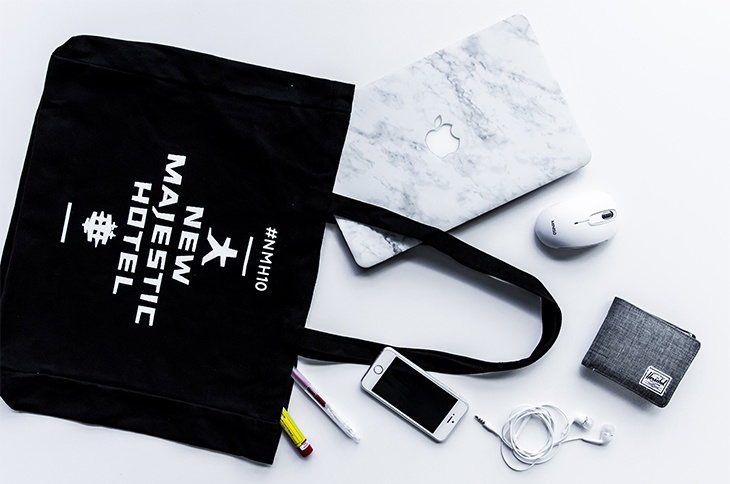 The Brand Relationship Index is the first-ever measure of the strength of the relationship between consumers and brands.

It reveals the enormous untapped opportunities brands have to build stronger consumer relationships that will lead to an increase in sales and protect themselves against challenger disruption.

To calculate the Brand Relationship Index, Edelman questioned 13.000 consumers in 13 countries with the 1 million question: "How do you feel this brand …?" separated over 7 different categories:
Builds trust at every touchpoint
Makes it mark

Invites sharing, inspires partnership

Embodies unique character

Tells a memorable story

Acts with purpose

Listens openly, responds selectively
The respondents had to give every category a score from 0 to 100. The Brand Relationship Index is an average of the seven dimensions.

SO, WHERE DO WE STAND TODAY?
Today, the global average is 38 out of 100 and can be divided into 5 different categories. The image below visualises where each category stands for.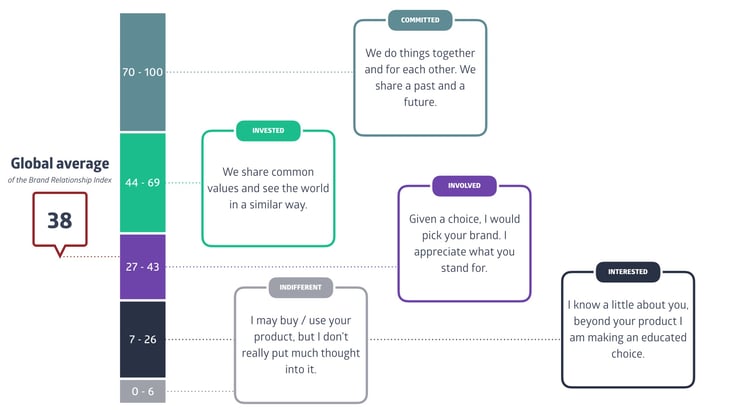 WHAT'S THE NEXT BIG CHALLENGE?
We need to keep moving forward.

"The index confirms that marketers have done a good job getting consumers to preference and purchase. But consumers indicated they are willing to go deeper, to be committed in their brand relationships" - Richard Edelman - CEO of Edelman.

The study shows when a consumer moves from a relationship rooted in 'me' to one powered by 'we', a new world of buying and advocacy potential opens up for your brand".

This means we need to start building relationships with our consumers today, so we can move from "Involved" to "Committed".
Thanks to Edelman's' research, they revealed that consumers who have a committed relationship with a brand will protect the brand by:
Buying the brand first

Staying loyal to the brand

Advocating for the brand

Defending the brand
These relationships you have with your consumers provide significant benefits:
86 % will adopt innovation more quickly

87 % will pay a premium price

87 % will recommend the brand through liking and sharing

88 % will defend it against critics
HOW DO WE DO THIS?
OK, all good and well, but how do we make that shift from Involved to Committed?
Commitment can't be bought! It must be earned!
That's right - and it seems so logical. But you can't expect a consumer to commit fully to your brand from the first stage?

That's why the "Indifferent" and "Interested" stages require paid advertising - regardless it's limited credibility -, to spark awareness and consideration.

The higher you go up in the chain, the more you need to use owned media and engagement with peers, over paid advertising.

And that's where the challenge for marketers lies today. To build and establish long-term relationships with your consumers and make them part of your marketing strategy.
Because remember, they can make the difference for your business.
Want to read the original press release? Take a look here: http://www.edelman.com/news/2016-earned-brand-study-introduces-first-of-its-kind-index/
---