Creating features that benefit our users is the core of how the Ambassify platform evolves. If you're an Ambassify customer, we'll help you get started to make sure you can set up the campaigns you want to create to generate the engagement you desire, but we'll also ask you what features you'd like to see in future to help you create something new, or something unique.
We, or should I say our development team, have been busy putting all of our user requests together, and we've got a lot of amazing (if we may say ourselves) features in the pipeline now that will be of huge benefit to Ambassify users. So without further ado, here are some cool features we've just launched:
Campaign Catalog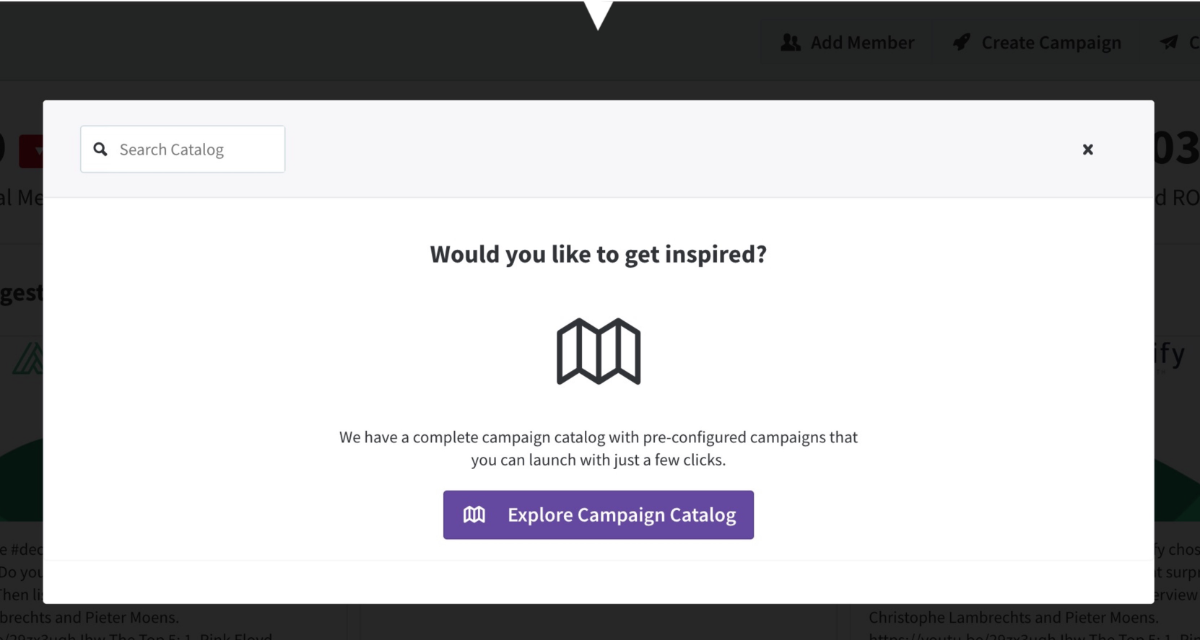 Engaging with your colleagues, customers or community is an ongoing process, and sometimes maybe you'd like to try something new to freshen things up! Our new Campaign Catalog is an innovative new way to quickly select and set up a new campaign in a few clicks, and then sit back and watch the engagement numbers rise. The Catalog will help you find the exact campaign you're looking for much faster than our previous display, and You can still create a new campaign from scratch as normal, but if you'd like to experiment a little to see how your community reacts, why not give this a try today?


---
New Comments Engine

Allowing your users to comment directly on your campaigns is a great way to create engagement, receive feedback and generate some discussion amongst an enthusiastic group of colleagues or customers. Previously to leave comments, users would have to login via Disqus and then have their say. Whilst this worked fine, our users told us that this wasn't the most seamless experience and we decided to do something about that, so we created a brand new comments engine!
If you choose the "Ambassify" comments system, your community can comment on specific campaigns without having to log in to any other platform. You can still use the Disqus integration if you wish, but be aware that previous comments using the Disqus system will not show up if you choose to use the Ambassify system on campaigns.


---
New Smart Filter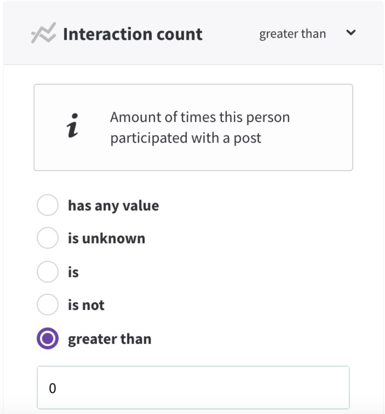 Segmenting users is a great way to generate engagement from your most enthusiastic users, or to target a campaign to users who are a little less active. You can now filter users by their participation in previous campaigns you have shared in your community, making it easier to reach out to the users you want to target! This extends to details such as to the particular answer given to a poll for example, or what vote they cast in a voting campaign.
So, for example, if you created two campaigns for your employees to help choose a location and activity for the next team building event, and you wanted to start a new campaign that targeted those people who participated in the previous campaigns on the topic, you can now simply filter that specific segment, and send the new campaign to an audience you know will engage with it!


---
We've got so many amazing features to announce soon, and we'll be in touch next month with another batch of new tools for you to use in your next Ambassify campaign. Why not try these new features out today, and let us know what you think? Also, if there's a particular feature you would like to see introduced into the Ambassify platform, don't hesitate to get in touch with us! Simply click the chat button on the lower right of your screen and let us know your thoughts. We'd love to hear from you!